We're redefining Microorganism detection speeds with our suppression of short lived fluorescence technology.
Tools that make the identification of dangerous bacteria much faster, cheaper and easier.
Our Company aims to help you perceive what cannot be seen. We are microscopists, physicists, chemists and molecular biologists, we understand the need for tools to discriminate and identify that one cell in a billion. Our Company is focused on providing a complete system to label, locate and identify bio-molecular components of interest to the clinician, microscopist or scientist.
Label
Our solutions chemically label molecules or cells of interest instantly through our advanced patented Fluro4D Technology. These conjugative chemistry techniques are a massive breakthrough for pathogen detection. Working hand in hand with our GALD technology we will drastically change pathogen detection times for hospitals and laboratories around the world.
Locate
Our Patented GALD technology suppresses Autofluorescence, a natural emission of light by biological structures that has in the past made locating certain particles near impossible. Our award winning research has made locating that target particle fast as ever with the Gator4d and Fluro4 conjugative mix. Only your targets are emitted, whilst all other particles are turned black.
Identify
Through our advanced labelling and locating techniques, the identification of dangerous biomolecules has never been easier. If you want your lab running the most efficiently, finding molecules and bacterium and the greatest speed possible, and use the most cutting edge technology contact us today.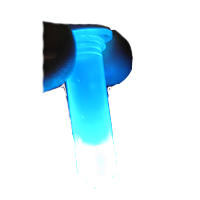 Looking for background free immunodetection?
We're offering a Free* Sample of our newest Mixture FosFire™ for a Limited Time Only!
Or
If You are An Australian Company Sign Up for a free Seminar & Demonstration
*Not including Postage and Handling

Label, Locate & Identify
Using Fluro4 in conjunction with the GATOR4D to completely suppress the cellular auto fluorescence enables the capture of vivid, high contrast images of labelled cancer cells or biomolecules, with incredible prescision and massively reduced time requirements.
Find out More

No Bacteria Can Hide
No Molecule can Hide hide with both direct and indirect labelleing mixtures available
Find out More